Creating promotional items can be an overwhelming process. Carefully considering your department's needs, your audience's wants, and our best practices will help you create an engaging brand impression.
Questions to Ask Before Creating a Promotional Item
Will your audience use this item?
Keep in mind that different audiences, like donors and high school students, have different wants and needs.
Will this item make a positive impression for your department?
Will the item be quickly thrown away?
Do you have enough time for this item to be manufactured and delivered?
How will you distribute the items?
Best Practices
Work with one of our preferred vendors.
They can guide you through the ordering and production process.
University-Approved Vendors Include:
Understand our licensing requirements.
Review information about Texas State trademarks and licensing before ordering your promo items.
Follow logo guidelines.
All Texas State logos have guidelines about proper usage, including minimum size and acceptable colors.
Create clothing with care.
When designing clothes, consider scale and placement of artwork — make sure graphics will look good on different body sizes and shapes.
Understand the product.
Ask for a sample up front. Know what size the finished product will be, as well as the area available for printing. Make sure logos and copy will be legible.
Give yourself plenty of time.
Manufacturing and delivery could take a while and may be unexpectedly delayed.
Review proofs carefully.
Ask for proofs of your item throughout the ordering process.
TXST NEXT Campaign Logo
While you may use the TXST NEXT campaign logo, you do not need to use it on every promotional item you create. If you want to use the TXST NEXT logo on merchandise, reach out to us for guidance.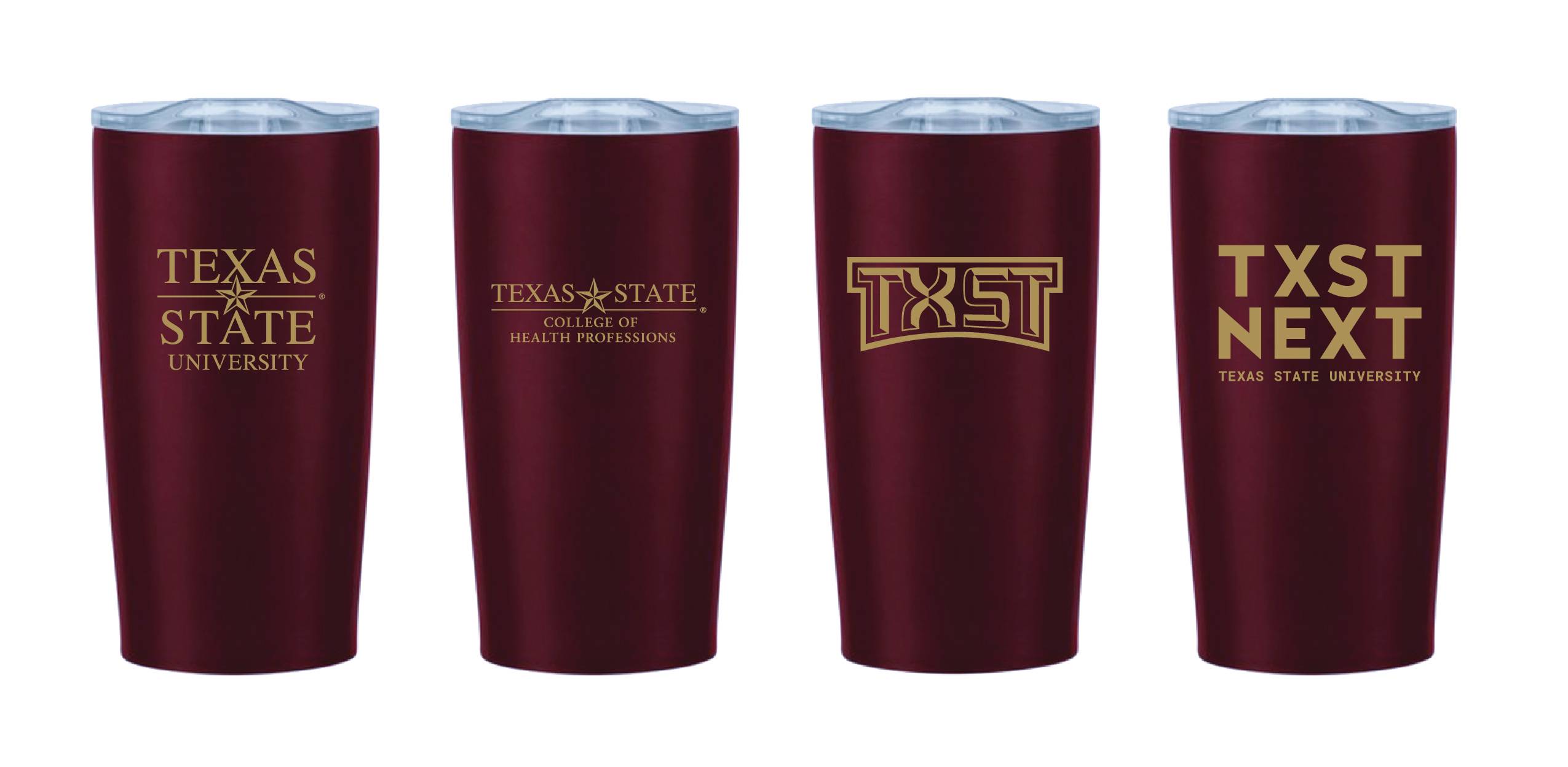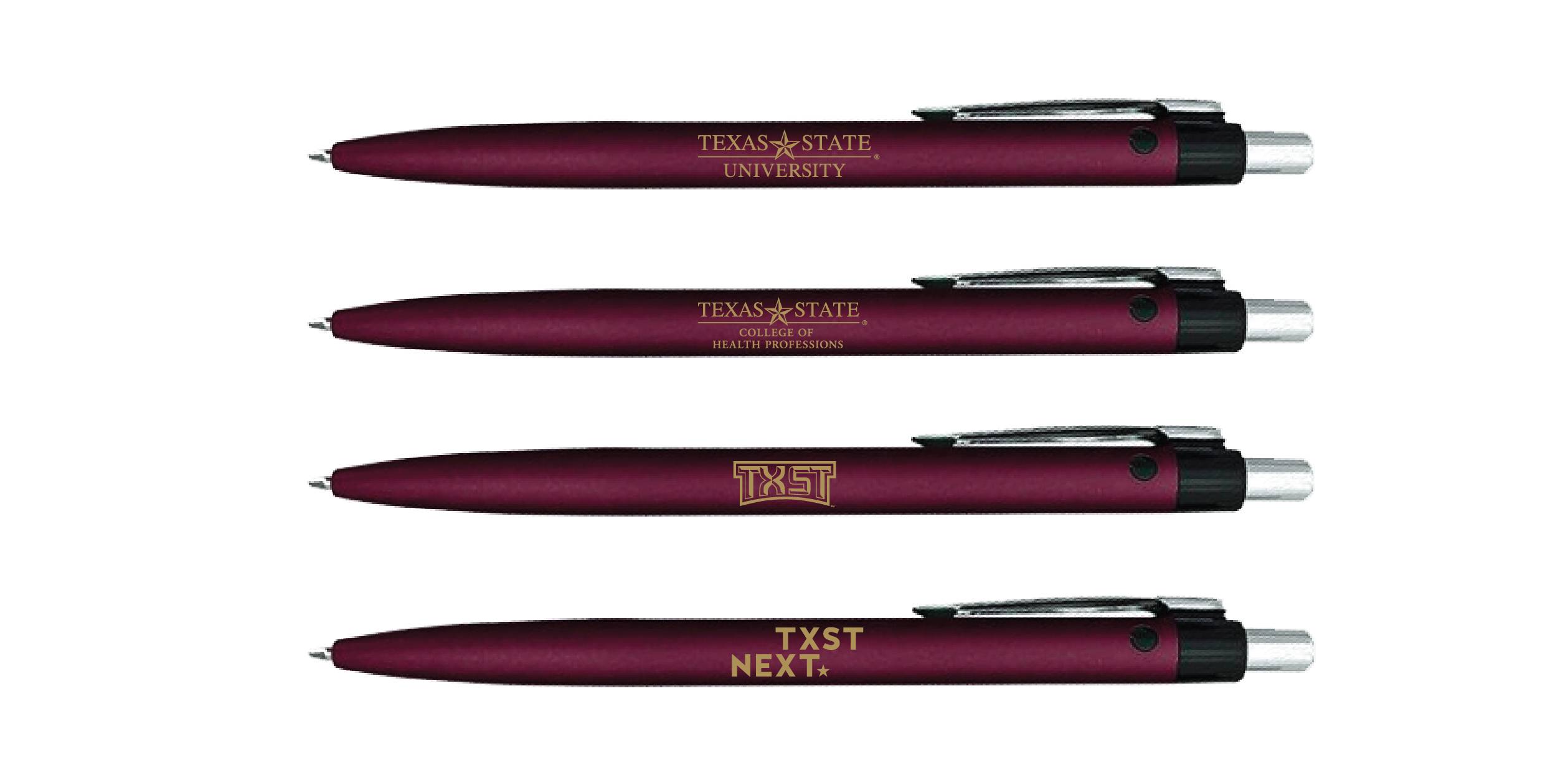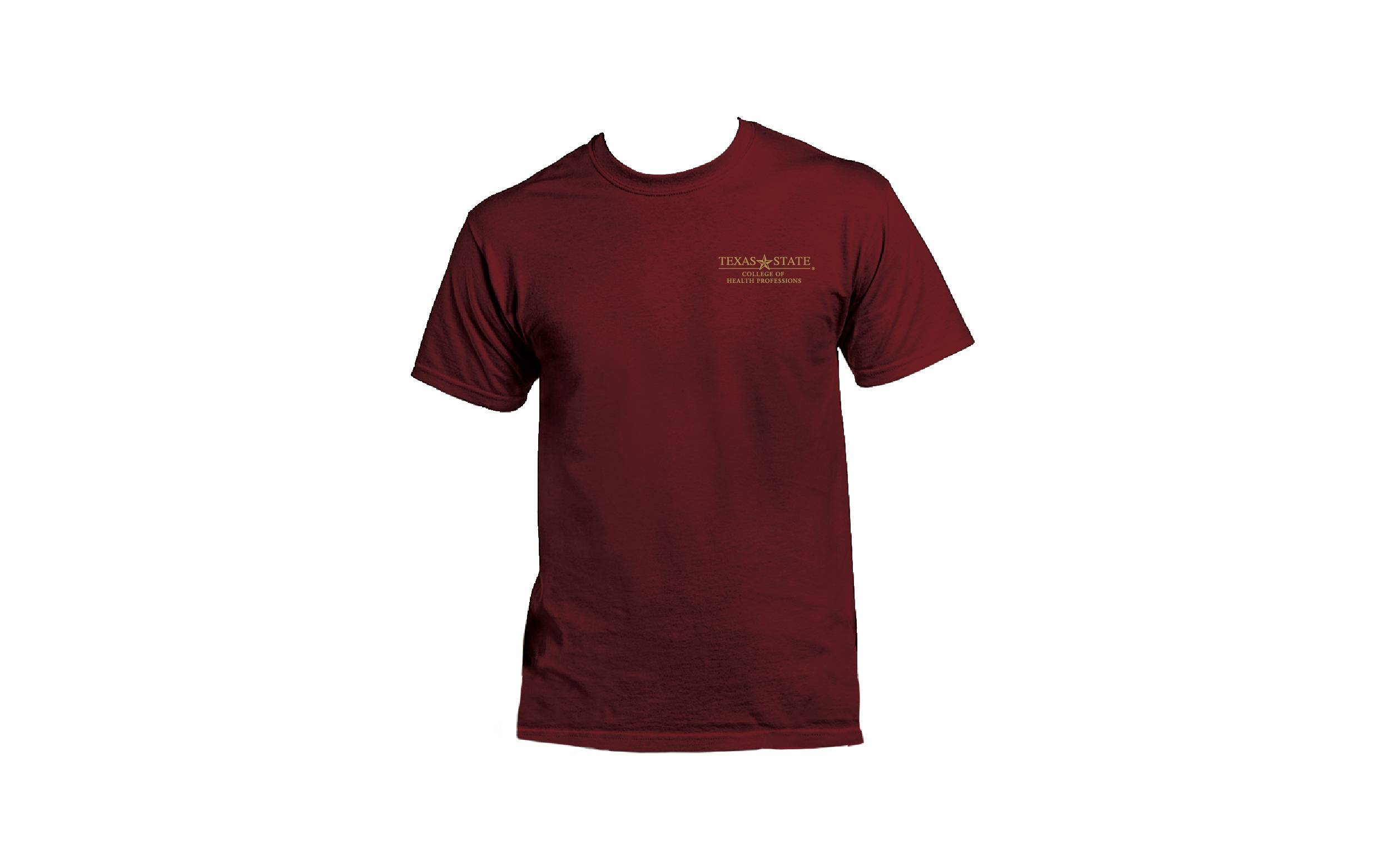 Sponsor Logos
Be thoughtful of placement and hierarchy if you include sponsor logos on promotional items for events.
Do:
Include the words "Texas State University" or "TXST" or use a logo that includes Texas State's name.
Follow the clear space requirements outlined in our logo guidelines.
Don't:
Sponsor logos should not be larger than event or university logos.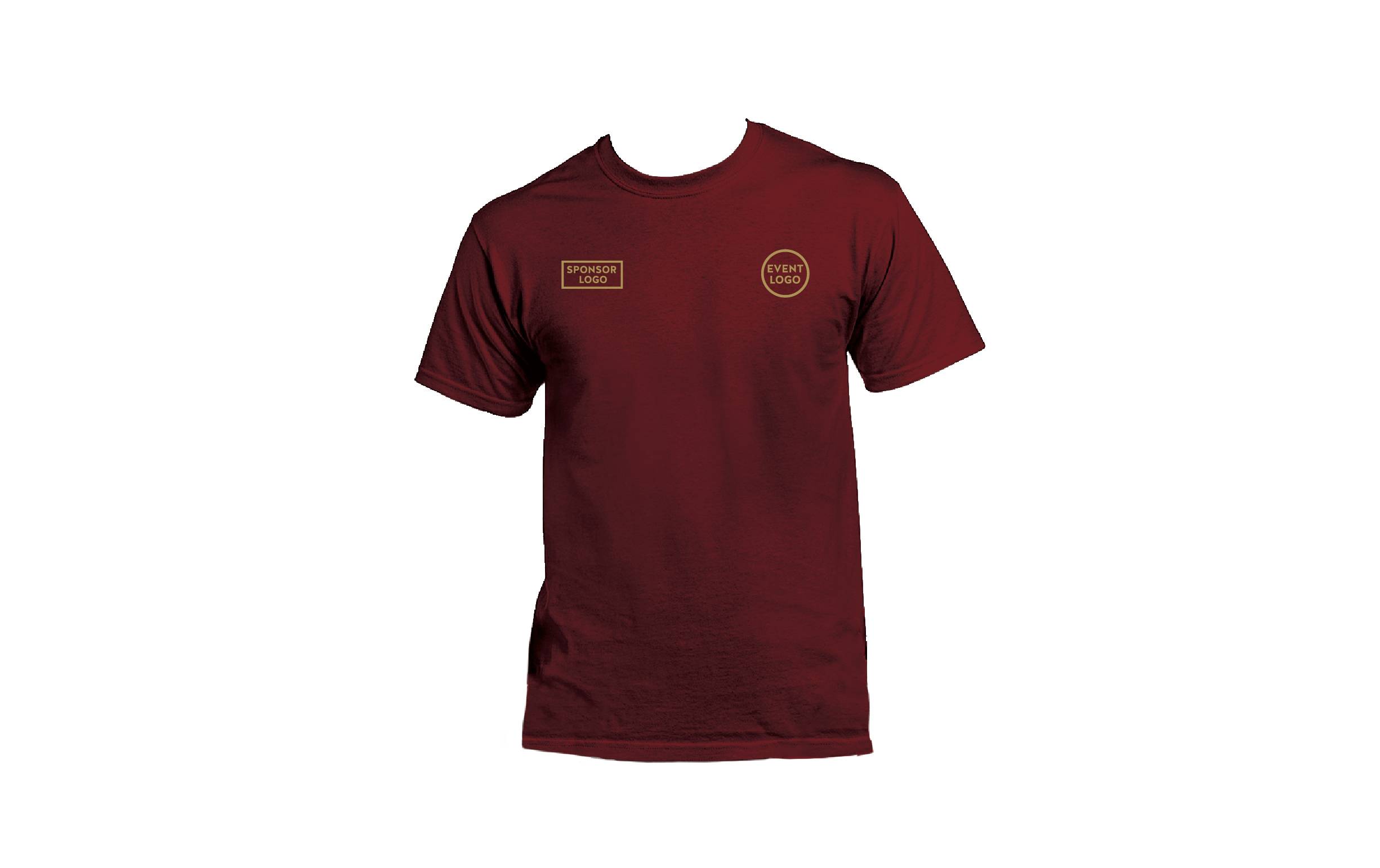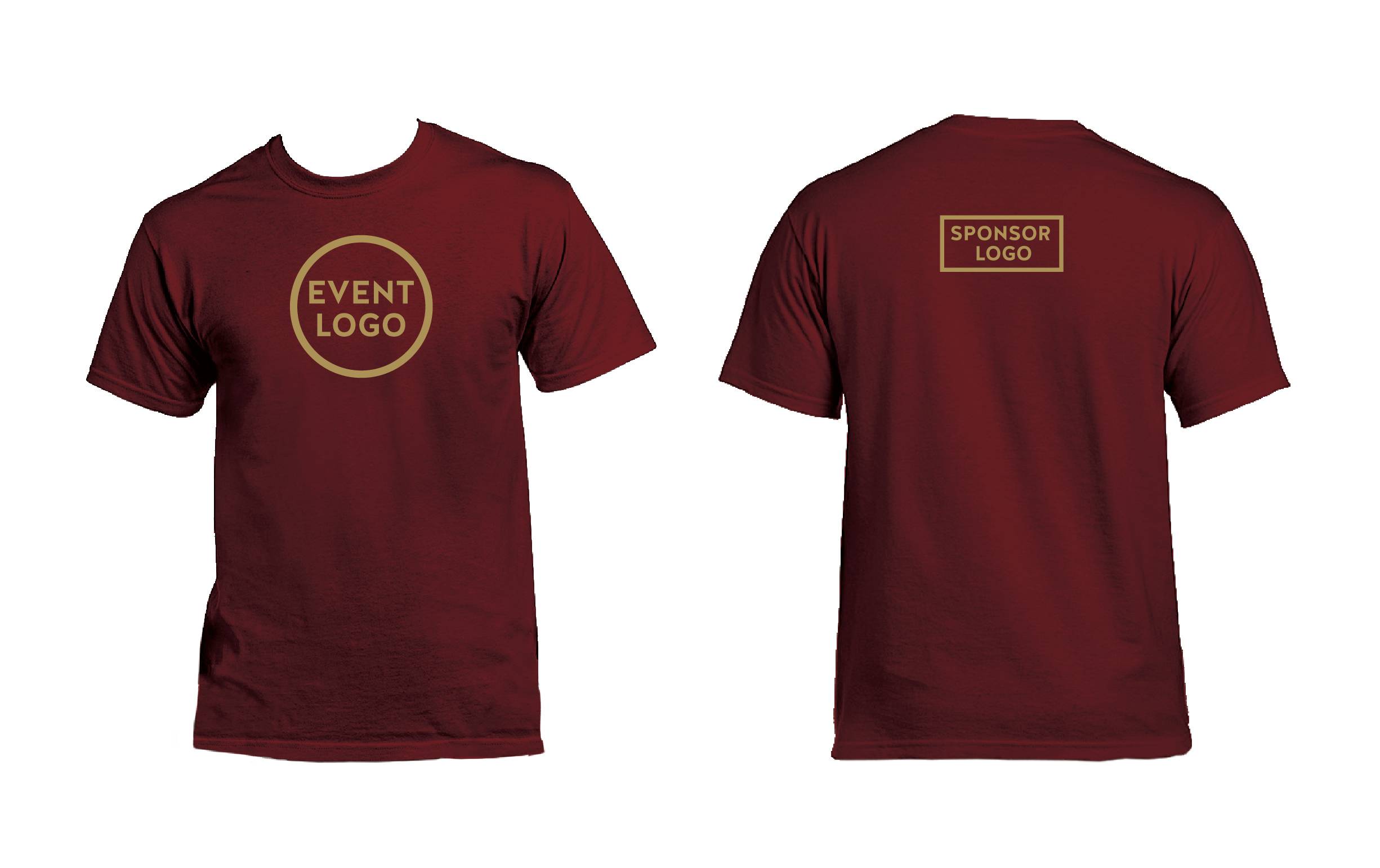 Brand Review
We're happy to review your items before printing to ensure they meet brand guidelines.