Accessibility
Please take advantage of the PowerPoint Document Accessibility training available in Canvas to ensure your presentation is accessible to our entire university community.
Widescreen or standard?
Know which aspect ratio to use
Before designing your presentation, consider where and how you will display it to determine slide dimensions. Widescreen (16:9) is the most common ratio in modern TVs, computers, and displays; while Standard (4:3) ratio can be used with devices such as tablets.
Texas State University
Widescreen (16:9), Dark Theme
Download TXST widescreen, dark theme Powerpoint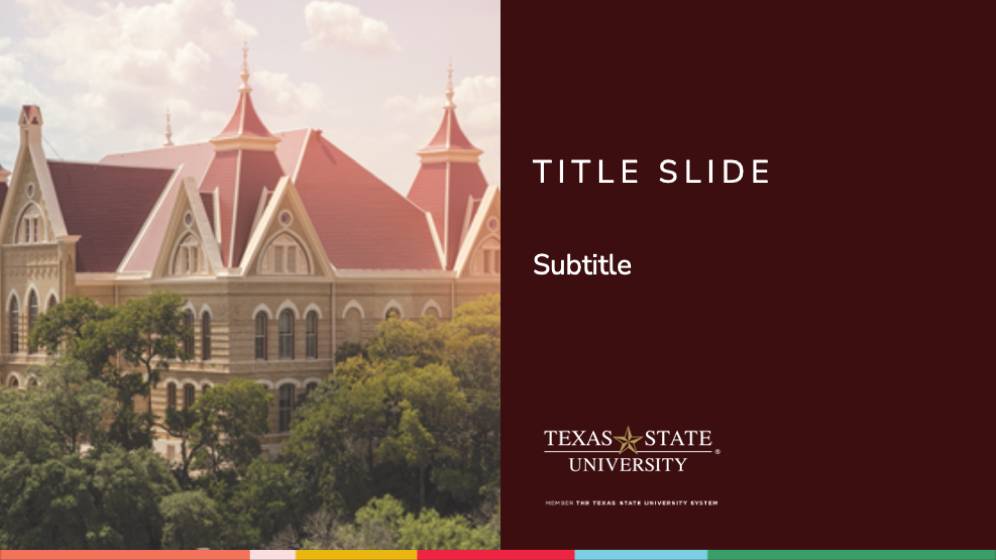 Standard (4:3), Dark Theme
Download TXST standard, dark theme Powerpoint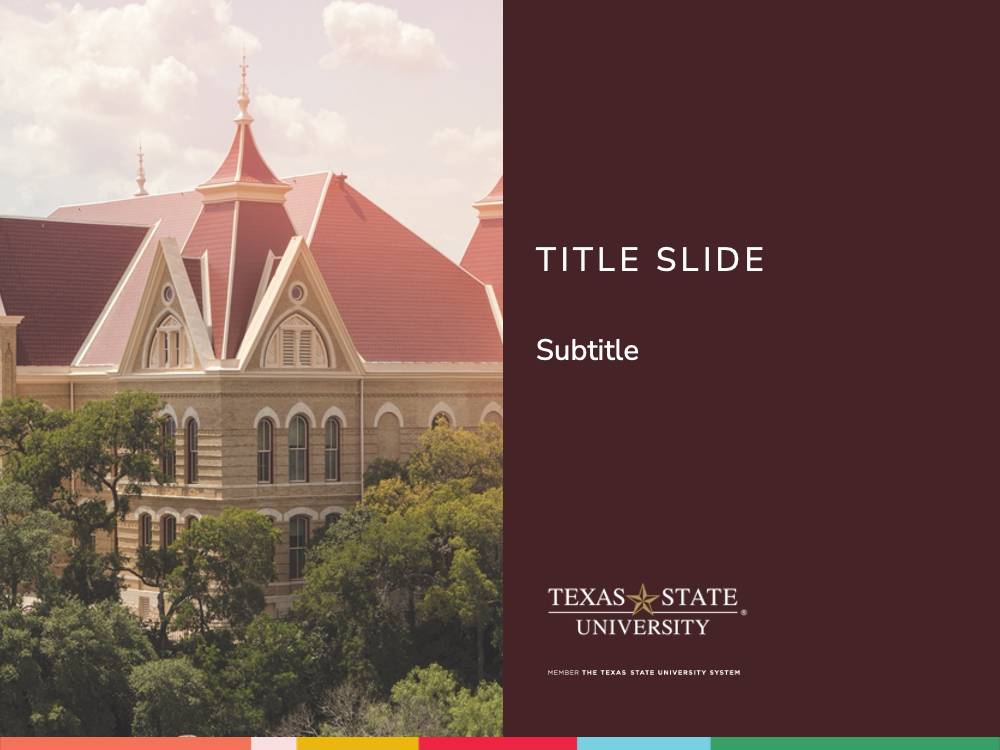 Widescreen (16:9), Light Theme
Download TXST widescreen, light theme Powerpoint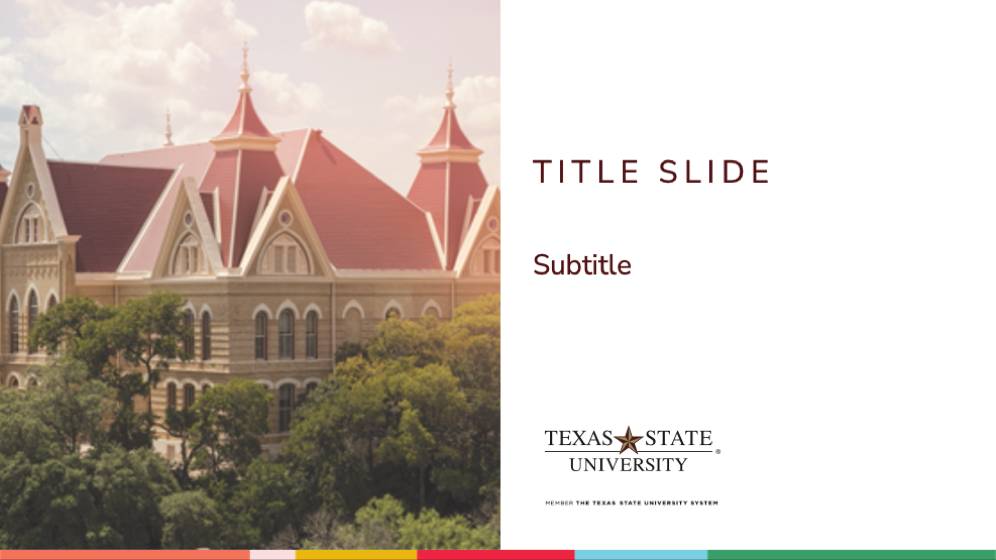 Standard (4:3), Light Theme
Download TXST standard, light theme Powerpoint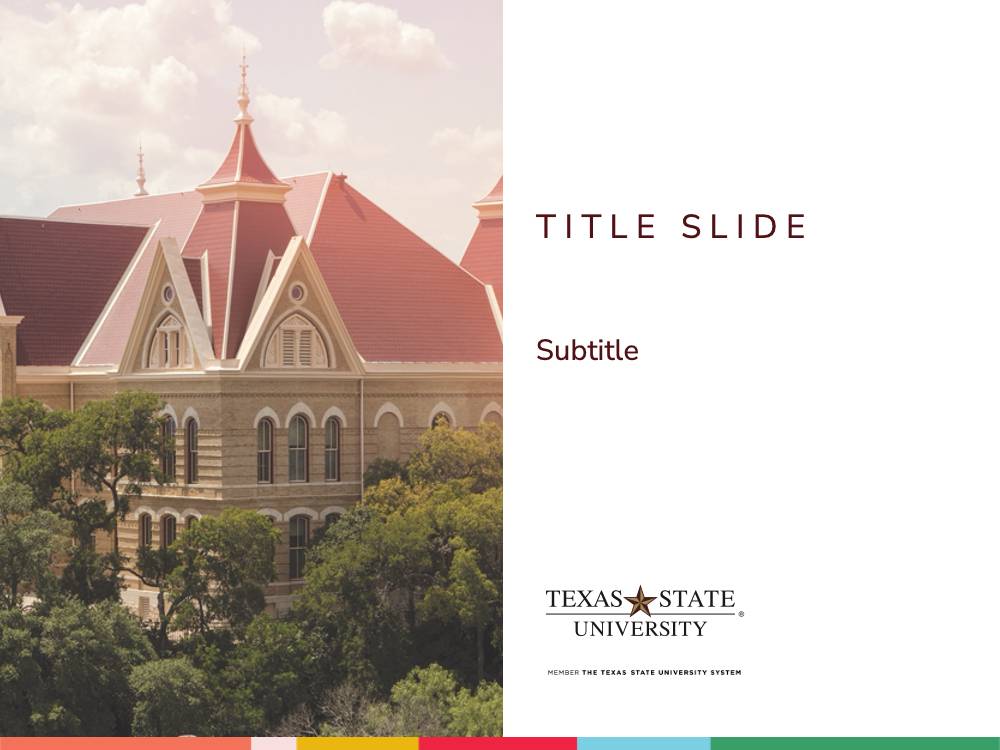 Round Rock Campus
Widescreen (16:9), Dark Theme
Download Round Rock widescreen, dark theme Powerpoint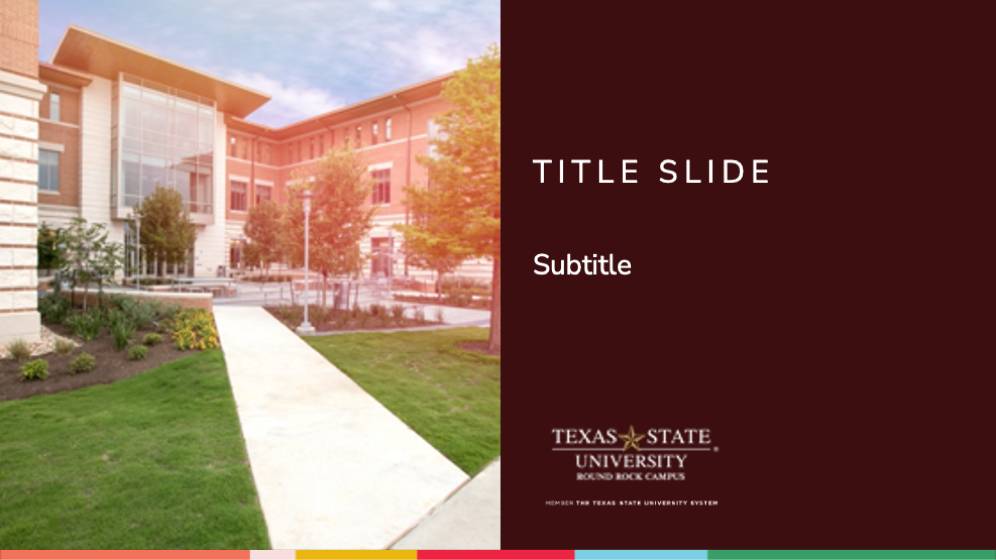 Standard (4:3), Dark Theme
Download Round Rock standard, dark theme Powerpoint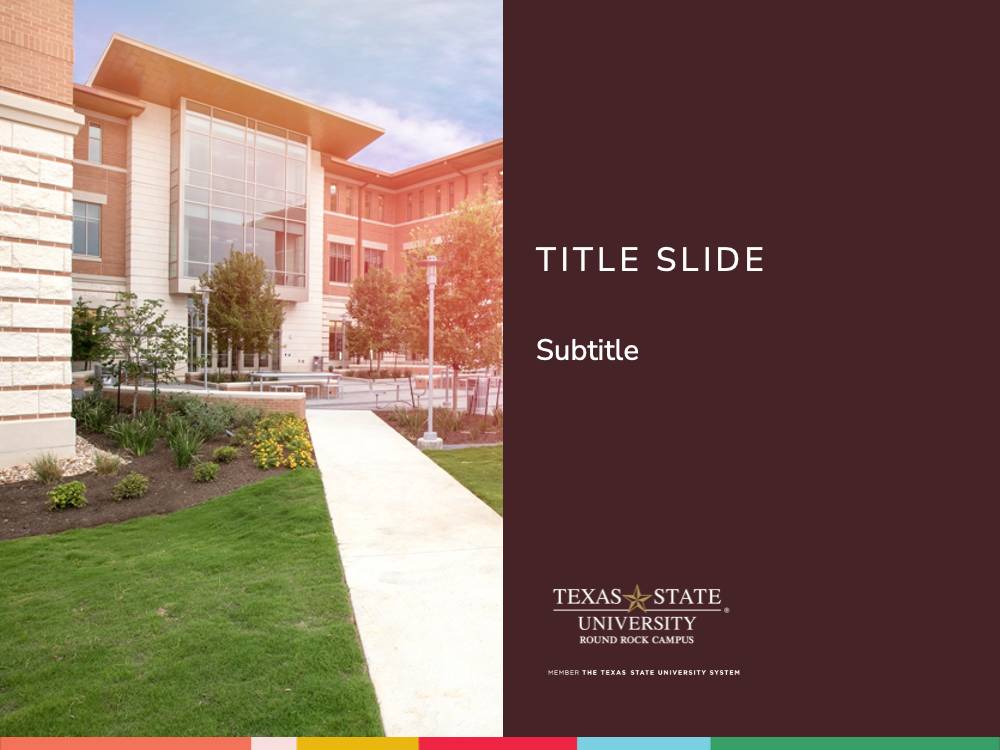 Widescreen (16:9), light theme
Download Round Rock widescreen, light theme Powerpoint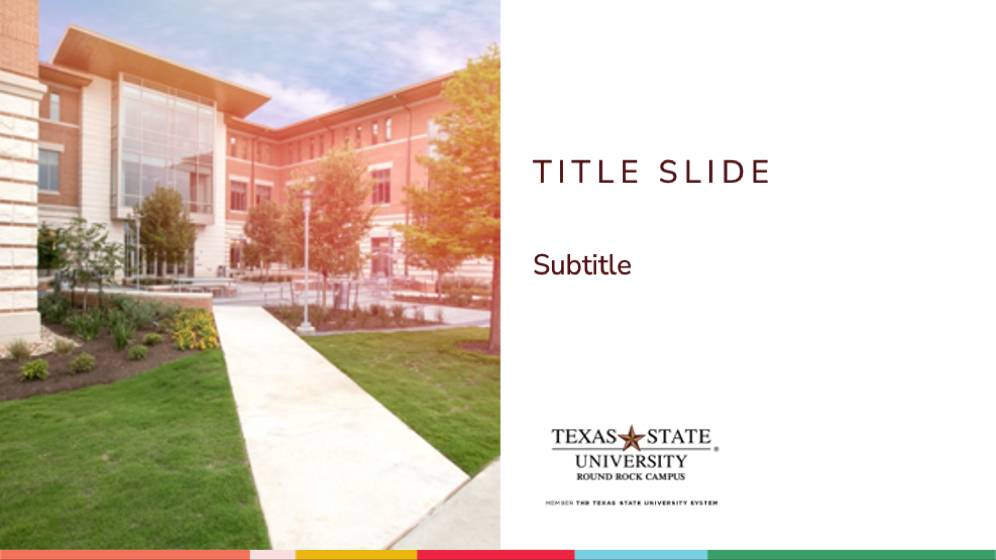 Standard (4:3), light theme
Download Round Rock standard, light theme Powerpoint