Print is a significant way to connect with audiences and leave them with a lasting impression of Texas State. An effective print publication — from invitations to brochures to annual reports — requires thoughtful, skilled writing, photography, and design, as well as a clear call to action.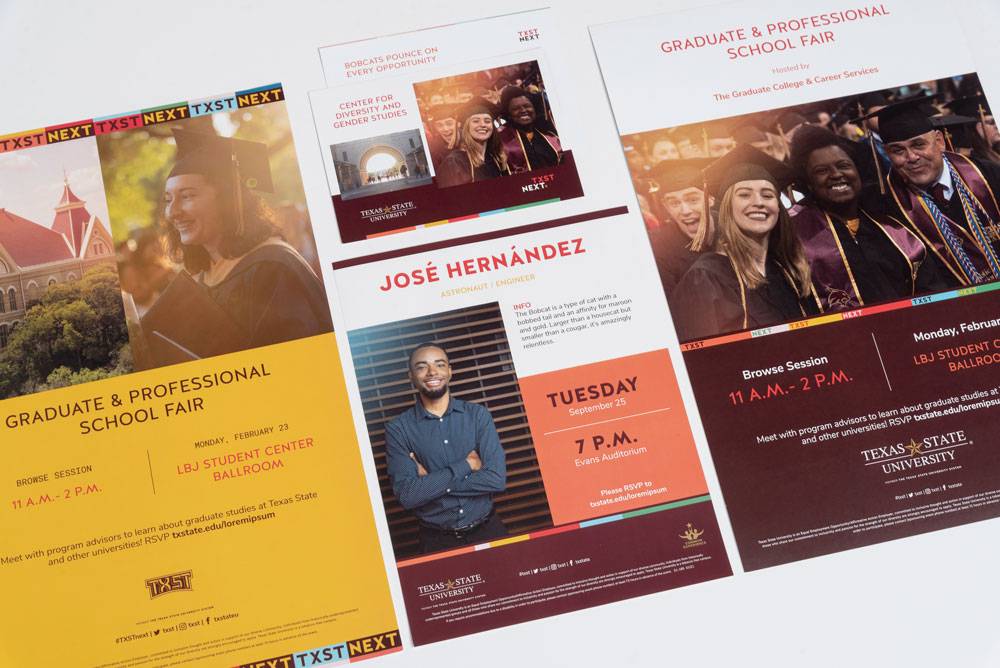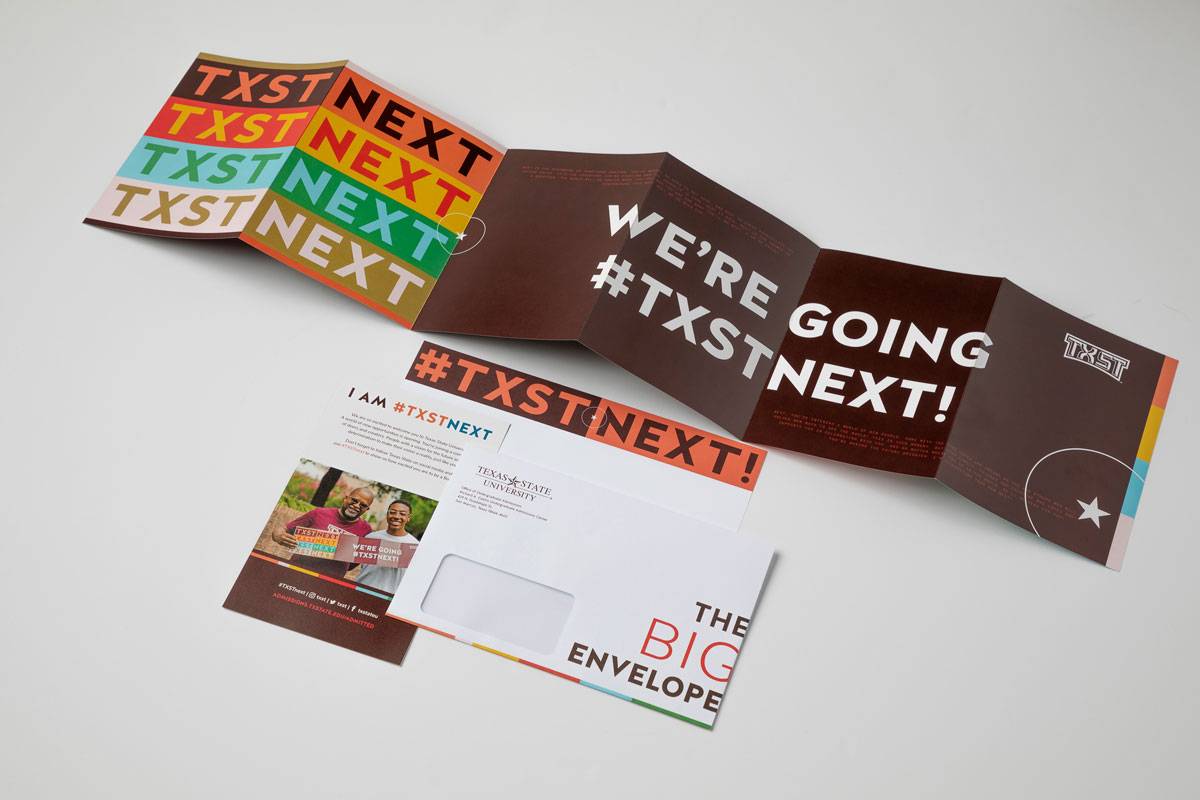 Questions to ask before creating a print publication:
Who is your audience? Is print the best way to reach them, or would another medium work better?
How will it be distributed? (By mail, in-person handout, on a display rack?)
Will the message be enticing enough to make someone pick it up and read it?
Will the print copies have a long shelf life, or are there details that will need to be updated regularly?
Is the cost of printing worth the expected result?
Have a clear call to action.
Whether it's applying for admission, requesting more information, or registering for an event, give your readers a clear call to action.
Keep your website in mind.
Your call to action will usually involve your website — like asking readers to go online to apply, request more info, or register for an event. Know where you want your readers to go and make sure they can find the information they need when they get there.
More isn't always better.
Having too much text and too many graphics can be both ugly and confusing for the reader.
Check your spelling, grammar, and accuracy.
Take the time to have someone look over your piece and check it for errors. Reprints can be costly.
Keep your brand assets up to date.
Check our site periodically to make sure everything you're using in your print project is within brand compliance guidelines.
Design Templates
Marq is a new, limited access tool that will allow our university partners to easily and quickly create professional design products using our brand's bold new look. University Marketing has designed a variety of templates that are available in Marq, including:
brochures
pull-up banners
postcards
flyers
digital graphics
and more!
Stationery
Official Texas State stationery such as business cards, letterhead, and envelopes are available through Print and Mail Services.